Vancouver Tree Removal Services
Cascade Tree Works is your resource for Tree Removal in the Vancouver Metro Area.
The ISA certified arborists at Cascade Tree Works are specialists in Hazardous Tree Assessment, Tree Removal, and Tree Services. We are proud to serve the Vancouver Metro Area and surrounding cities. Give us a call at
(360) 718-7108
or
get a free estimate
through our website.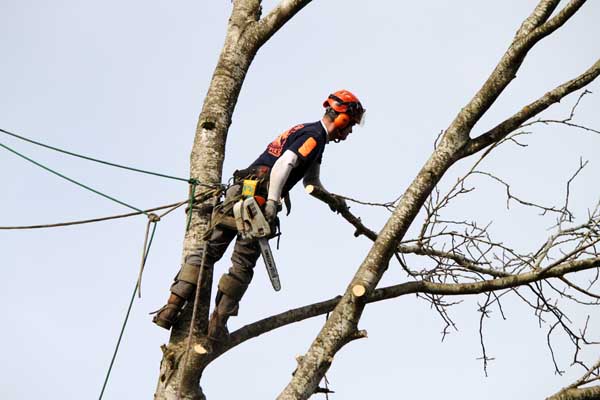 Removing a fallen tree or a tree that is threatening the integrity of a home is a hazardous procedure. Proper safety gear and equipment – and occasionally permits – are necessary for the safe removal of any tree. The arborists at Cascade Tree Works are experienced in safely and in completely extracting trees from residential or commercial areas. Our professionals take the time to ensure that surrounding structures, wires, and landscapes are protected while also keeping our team safe.
A hazardous tree can be considered to be any tree:
Showing signs of disease or rot
Leaning over buildings, power lines, or walkways
Encroaching on utilities, homes, or buildings
That has loose or broken branches
Appears hollow or decayed
Shows insect damage, fungus, or rot
And more
Some trees may pose a hazard and appear healthy and safe to the general public, which is why it is important to have the trees on your property inspected by a certified arborist.
Cascade Tree Works has a team of arborists who can perform a hazardous tree assessment on your tree or trees. We are licensed, bonded, and insured and are fully qualified to assess and remove any tree safely.
Call Cascade Tree Works to schedule your free risk assessment or to set up a tree removal. We proudly serve Vancouver, WA, as well as Battle Ground, Salmon Creek, Woodland, and LaCenter.
Types of Tree Removal
Cascade Tree Works is your resource for Tree Removal in the Vancouver Metro Area.
Cascade Treeworks provides tree cutting and removal services in almost every circumstance. Whether you need one or two trees removed to prevent a safety issue, or you are hoping to clear a lot, we can serve you.
Not only can we remove a problem tree, but our arborists can also evaluate your trees to discover whether they are a hazard, and what can be done about them. Whether you have an unhealthy tree that you'd like to support and recover, or a dead tree that needs to be removed to make way for a new planting, we can evaluate the situation and fulfill your need.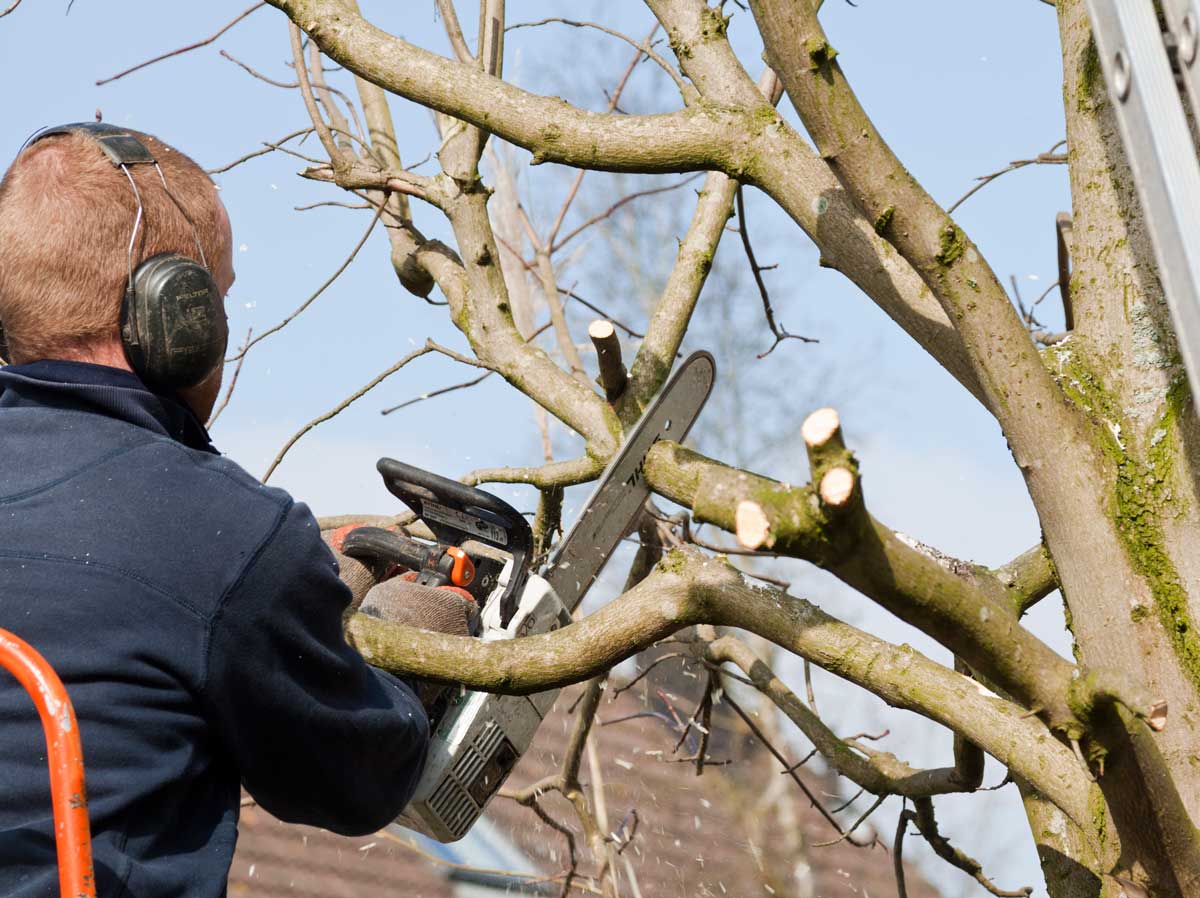 A low-impact removal is designed to reduce damage to the surrounding landscape. This process consists of lowering the tree to the ground in sections, followed by carefully removing the pieces. During your estimate process, our professional arborist will evaluate every circumstance and let you know if a low-impact removal is possible.
A standard removal will include tree removal, disposal of limbs, and cutting of firewood to 16'' lengths. We can provide you with the wood, or remove it for an additional cost. There may be some impact to the adjacent landscape. This impact will be clearly communicated to you during your initial consultation.
Our least expensive option is called "down-only" and the name says it all. This process includes safely cutting the tree down, but provides no cleanup services. Once the tree has been taken down, the customer will have the task of removing the parts of the tree, chipping it, or hauling it away.
This consists of taking out a stump by means of grinding it down or another form of removal. This is a very particular process which can be combined with tree removal. For more information on this process, including pricing, visit our stump grinding and removal page.
The property owner is responsible for any tree that poses a hazard to the health and safety of the people, utility lines, or structure surrounding it. If you are concerned that a tree on your property may be hazardous, is likely to fall down, or is in a high-risk area – it is time to get a hazard tree assessment. Once the tree is evaluated by our certified arborist, we can advise you on the appropriate care. The tree may need to be removed or it might benefit from proper maintenance and support.
Some trees are located near power lines, next to a home or building, or in another high-risk location. Removal of such trees is a safety hazard and should never be done without the help of an ISA certified arborist.
The team at Cascade Tree Works includes safety specialists and arborists, enabling us to provide any tree removal services necessary. Our arborist can assess the safety of a project and work with you to get any hazardous tree cleared away.
DO YOU NEED A PROFESSIONAL TREE REMOVAL SERVICE?
Consult with our ISA Certified Arborist and schedule the removal of your tree.
Hear What Our Clients are Saying
"Excellent work, fast and efficient. They completed the work so quickly that the price was over $1000 less than I was quoted. The disruption to the lawn and around the house was minimal. I have another set of trees I will need to have removed in the future and I know who I will call."
Steve R.
Tree Danger Evaluation
Cascade Tree Works is your resource for Tree Removal in the Vancouver Metro Area.
Most homeowners don't want to remove an old tree, but are worried that it is becoming dangerous. If this is your circumstance, there is hope! Schedule an appointment with our ISA Certified Tree Risk Assessor to visit your property and perform a Level 1 Hazardous Tree Assessment. From there, we can work with you to care for your landscaping properly, treating disease, providing additional support, performing tree removal/replacement, and more.
Signs of a Potentially Hazardous Tree
Cascade Tree Works is your resource for Tree Removal in the Vancouver Metro Area.
It is essential to identify a dangerous tree early on so that treatment, repair, or removal can occur before it becomes a safety hazard. While our ISA Certified Arborist considers many factors when it comes to determining whether a tree is a safety concern, there are two main conditions we use during a hazard risk assessment:
1. Is there a significant defect that may result in a tree, limb, or part of the tree falling? Significant defects include:
Loose or broken branches
Split trunk or codominant stem
Hollow and/or decayed trunks
Dead wood
Signs of degeneration or decay on any section of the tree
Insect damage
Sawdust along the base of the tree
Root problems; decline or lack of vigor from the top down is often a good indicator of a root problem.
Man-made wounds
The tree is leaning
Fungi-type mushrooms propagating at the base of the tree
Conks on any portion of the tree – usually the main trunk
2. Will the dangerous tree damage a nearby object if it should fall? This includes structures, power lines, fences, homes, or people.
The care or removal of a hazardous tree is the responsibility of the property owner. So, if you see any of the above signs, be sure to call Cascade Tree Works today at (360) 718-7108 or fill out our form for a free quote. Our ISA Certified Tree Risk Assessor will perform a hazard tree assessment and provide recommendations to protect your safety.
GET YOUR FREE QUOTE TODAY
Tree Care & Hazard Prevention
Proper tree care is the best way to prevent hazards like broken branches or a fallen tree. Healthy trees that receive regular care are less likely to become a danger. Simple care like proper pruning, annual visual checks, providing support, and appropriate mulching can all benefit a tree, keeping it healthy and growing for years to come.
If you are concerned about an older tree or worry that storms may have damaged your tree, contact Cascade Tree Works today. Our ISA Certified Arborist can perform an evaluation and provide care instructions for insect or wind damaged trees.
Your Safety is Our #1 Concern
Our team of tree care and tree removal specialists are passionate about your safety and the safety of your property. We will accurately assess hazardous circumstances and provide you with the best options to keep you, your property, landscape, and utilities safe.
Be Worry-Free With Cascade Tree Works
WHEN YOU HIRE US, YOU ARE WORKING WITH A COMPANY YOU CAN TRUST
WE ARE YOUR LOCAL VANCOUVER, WA TREE CARE COMPANY
We offer tree removal, hazard assessments, and arborist consultations in Vancouver, Washington and surrounding cities, including:
Battle Ground | Camas | Salmon Creek | Woodland
LaCenter | Brush Prairie
And everywhere in-between!
WE ARE PROUD TO SERVE YOU
Our team is ready to exceed your expectations by providing exceptional service in everything we do. Whether you are looking for tree removal, cutting, evaluation, or maintenance, our ISA certified arborists are ready and available to assist you.
Get Started Today
Call 360-718-7108
or