Land Clearing in Vancouver, WA Serving Washougal, Battleground, and Surrounding Areas
Providing Local Tree Clearing Services
Cascade Tree Works is your local Land Clearing, Lot Clearing, and Tree Clearing Service, serving the Vancouver Metro Area and surrounding cities.
We provide tree clearing services for residential lots, Washington homeowners, construction companies, and more. Contact us today at 360-718-7108 or request a free quote online.
Land clearing can prepare a property for a variety of purposes including:
Restructuring your landscaping
Installation of stand-alone structures
New construction
Installation of walkways, driveways, or parking strips
Home additions
Building additions
Reconfiguring a golf course, adding a tennis court, or installing another sports-specific area
Making way for a playground
Creating a community garden or updating parkland
Removing rotted, dead, or dying trees to make way for new plantings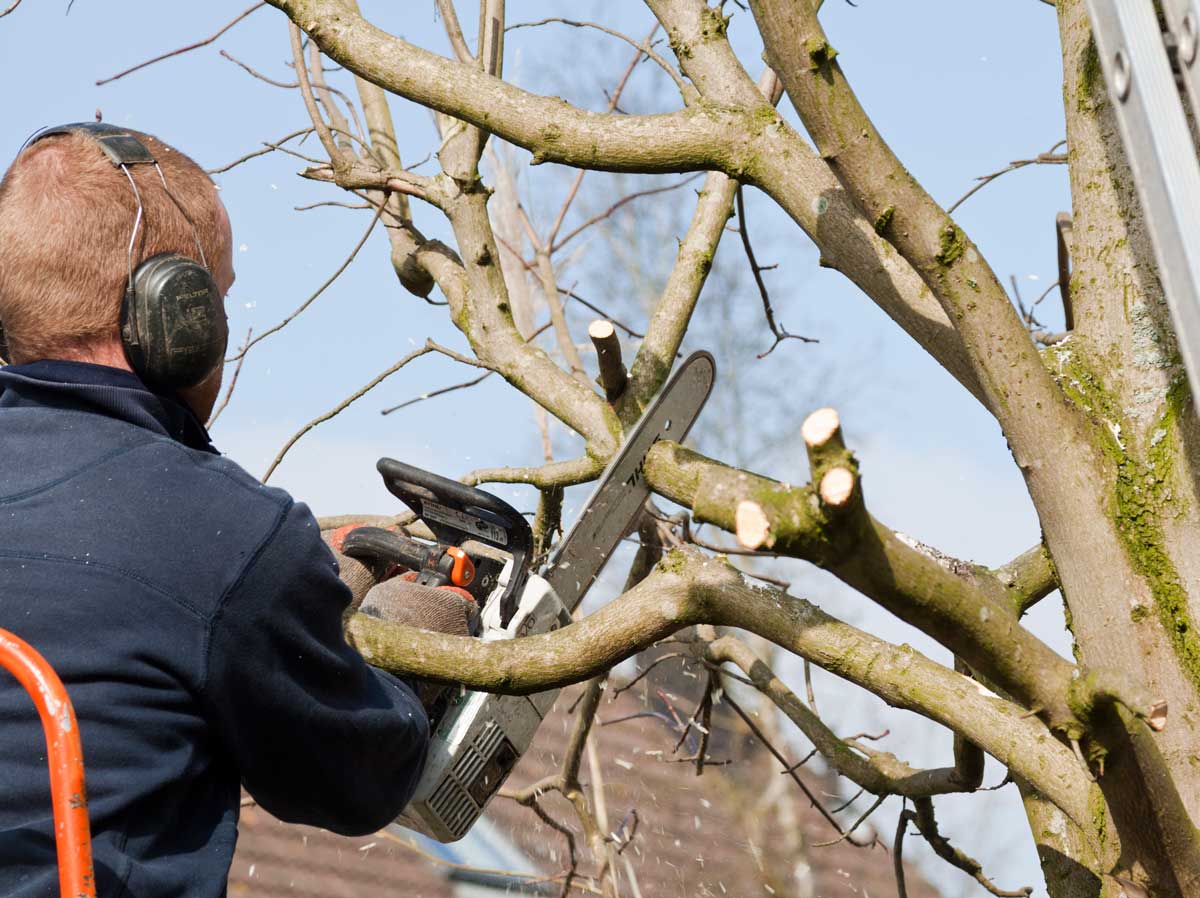 Our ISA certified arborists are available to tackle your residential or commercial tree clearing needs. Whether you have an entire lot in need of tree and stump clearing, or you need to remove a few trees to add an addition to your home, we are committed to providing you with safe and affordable tree clearing service.
Cascade Tree Works is proud to provide tree clearing services in Vancouver, Battle Ground, Salmon Creek, Woodland, and LaCenter, WA. Call us for a free estimate at (360) 718-7108 or get your estimate online.
Property Tree Removal
Cascade Tree Works is your resource for Land Clearing in the Vancouver Metro Area.
The Pacific Northwest is filled with majestic trees. However, not every property owner has made the right decisions about which trees are appropriate or safe for their area. If you have recently purchased a lot with poorly maintained, rotten, or fallen trees on it, you need our tree removal services.
There are many reasons to remove trees from a property. These include:
Clearing a commercial or residential lot for new construction often involves the removal of dangerous trees and stumps. If you need to ready your lot for development, get in touch with the experts at Cascade Tree Works. We can clear entire lots or provide selective tree removal services.
Trees are beautiful, but they can block an otherwise fantastic view. Removal of trees to reveal an amazing panorama can make a property, home, or development more salable. The ISA certified arborists at Cascade Tree Works will help you decide whether your view could be revealed through vista pruning – or if the area needs to be cleared of trees completely.
Property development of vacant lots or previously forested plots of land often must be completely cleared of trees and stumps to support safe and rapid construction. After the area is cleared and the property is developed, trees and shrubs can be replanted and thrive in the newly turned soil.
Occasionally only one or two trees need to be removed to support the installation of a walkway or provide space for a home addition. We can work with you, your contractor, and your designer to designate the appropriate tree or trees to be removed so that your construction project can move forward.
If you are developing a large area of land to build a housing community, apartment complex, or business campus, you likely need the lot cleared before construction can begin. Our professional team can work with you and your building contractors to remove all trees and stumps from your lot and ready the area for development.
Construction Land Clearing
Depending on the type of construction taking place, land may need to be cleared to move forward. At Cascade Tree Works, we can remove all of the trees and stumps from your lot, or simply remove a few that are in the way of your particular project. Contact us today to consult with an arborist.
Are you ready to get your lot cleared?
Contact Cascade Tree Works today to schedule your tree and stump removal.
Call (360) 718-7108
or
Hear What Our Clients are Saying
"Really above and beyond service and attitude. Five 25'+ trees, stump grinding, 400 sq. ft plot leveled, and clean up done in four hours. Cannot encourage you enough to call for an estimate. You won't be disappointed."
Becky S.
Appropriate Landscaping
Cascade Tree Works is your resource for Land Clearing Services in the Vancouver Metro Area.
Once your lot is cleared or inappropriate trees have been removed, Cascade Tree Works is available to assist you with next steps. We are more than happy to provide a free consult to help you select new, appropriate landscape trees for your property. Our local expertise is a step above recommendations provided by most nurseries, and we are happy to share our knowledge with you. Replacing the removed trees with a more suitable selection is not only a great way to improve your landscape with long-lasting trees. This process allows you to become a steward of the land.
Residential Tree Clearing Services
Cascade Tree Works is your resource for Land Clearing Services in the Vancouver Metro Area.
The certified arborists at Cascade Tree Works handle projects large and small. If you are a homeowner looking to remove a few trees and stumps to make room for a building project or new plantings, we can help!
Our professional crew of specialists can safely remove trees when a homeowner needs to clear the way for building and home improvement projects like:
Home additions
Installation of new decks, patios, or pergolas
Building a shed, barn, or garage
Updating or installing a new driveway
Sub-dividing a lot
Upgrading landscaping
View clearing
And more!
GET YOUR FREE QUOTE TODAY
Commercial & Sub-Development Tree Clearing
The ISA certified arborists here at Cascade Tree Works often provide consultations and tree clearing services to commercial contractors and property developers. If you are hoping to get trees removed from several small lots, or need to clear a more substantial development, we have the equipment and staff to clear your land rapidly.
Contact us if you are looking for:
Subdivision tree clearing services
Private property tree clearing services
Retail & commercial tree removal projects
Government tree removal projects
Easement tree clearing services
And more
Cascade Tree Works is licensed, bonded, and insured, and we have the experience to get the job done.
Land Clearing for Construction Projects
We work with commercial and residential contractors with all types of lot clearing needs. Our team of professionals follows all OSHA regulations as well as the safety best practices defined by the ISA. Our process is rapid, efficient, and will remove every tree you'd like cleared while keeping and protecting any tree you'd like to remain on the lot.
Our tree and stump clearing services are available for:
Full lot clearing
View clearing removal or vista pruning
Partial land clearing
Removal of specific trees while leaving others
Removal of dead, rotted, or dying trees
And more
You can count on Cascade Tree Works to provide efficient, rapid, and affordable clearing services.
Land clearing costs vary based on accessibility, the number of trees and stumps, clean up needs, root size, and more. Even when clearing one or two trees, our professional arborist must visit the site to ensure the tree removal will not affect surrounding structures and to calculate the appropriate equipment needed for tree removal.
When an entire lot needs to be cleared, the same calculations will be made – simply on a larger scale. For example, we may need to bring in special equipment to remove a tree that is growing on the border of your property, near a neighbor's fence. Or the stump may be positioned right next to an underground utility that would be affected by standard stump grinding.
We attempt to consider and account for every factor that may impact the pricing during our free estimate process. If you are hoping to discover the cost of clearing a particular property, contact us today by calling (360) 718-7108 or submitting your project information through our online estimate form.
Reliable, Rapid Service
Cascade Tree Works is your resource for Land Clearing Services in the Vancouver Metro Area.
Cascade Tree Works is proud to serve construction companies, homeowners, property developers, and property management companies in the Southern Washington area. We are specialists in the types of trees that populate the Vancouver metro area and understand how best to remove these trees rapidly, safely, and efficiently. Additionally, we are proud to consult with any property owner who would like to plant new trees once their construction project is complete.
Keeping Your Project On-Time and On-Budget.
We offer tree clearing services in Vancouver, WA as well as in the surrounding cities below.
Battle Ground | Camas | Proebstel | Orchards
Mt Vista | Sara | Woodland | LaCenter
Contact Cascade Tree Works for Tree & Stump Clearing
Are you looking for tree clearing services in greater Vancouver, WA? Get in touch with us for a consultation.
Call (360) 718-7108
or